Checkout my desk. Yes, I'm quite proud of it. I know it's ridiculous and I fully recognize this is an utterly ridiculous post, but every time I look at pictures of someone's setup, I always think, "What is that?" Plus, a lot of time, effort and investment has gone into my desk. So, I'm going to post about my desk and everything that's on it.
The Desk Itself
Ok, there isn't really too much special here. In my previous place, I wanted something slim, simple and affordable. But it also had to be long enough to fit all three of my monitors. I used the Bekant desk from Ikea with a small extension.
There are certainly a lot more expensive or fancy desks, but my focus was never on the furniture, it was all about the functionality.
Monitors
Probably the most important aspect of my desk is the monitors. Monitors are a big investment because you can use them for so long. The challenge with monitors is selecting monitors that are big enough, with a high-enough resolution, and also cost-effective. My monitors are also a good example of incremental investment as I have updated and upgraded them over time.
Initially, I had an Apple Cinema display, however as that monitor aged it became a bit heavy and lacked the a number of more modern features. Thus, I replaced it as my primary monitor with an LG 34UC88-B UltraWide QHD IPS Monitor. This is a 34 inch curved monitor with 3440 x 1440 (WQHD).
Unfortunately, this monitor has gotten a touch old and they've updated the model. In addition, I'd recommend getting one that connects via USB-C. However, if you want to save a few dollars, the LG 34UC88-B is a great buy (and you could probably find one at a bit of a lower cost).
For the other two monitors, I was initially using an old 24″ Asus monitor I had and the Apple Cinema display in portrait mode. However, as I moved
to solidify my setup, I decided I would rather have a bit more uniformity. Thus, I went with the LG 4K UHD 27UD88-W LED-Lit Monitor with USB-C for both the monitor in portrait mode and the second landscape monitor. This is a 27″ monitor with 38r0 x 2160 (4K UHD) resolution.
These are highly functional, high quality monitors that are reasonably priced. Again, they've become a bit dated and updated models exist (and you could probably find one at a bit of a lower cost).
Speakers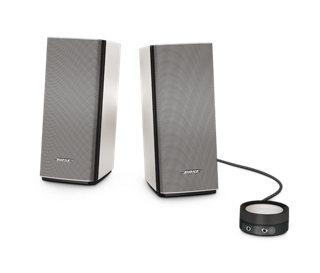 My speakers took me awhile to pick out and I know that audiophiles may take a bit of issue with my selection. I selected the Bose Companion 20 Multimedia Speaker System. My thought process was pretty simple here. I wanted high-quality speakers and I did not want a subwoofer. Historically, I had high-quality speakers, usually top-end Logitech speakers. However, the subwoofer was invading my foot space. These speakers are pretty solid and don't include a subwoofer. I also really liked the controls and felt they would fit nicely on my desk.
Keyboard
I have also been through several iterations of keyboards. The biggest challenge is that I have three computers of various operating systems. I initially went with the Apple Magic Keyboard with Numeric Keypad. The keyboard is sleek, slim, and feels pretty nice. Unfortunately, it wasn't functional for me as it could only connect to one computer at a time easily, but man that is a nice looking keyboard. But man, that is a nice looking keyboard.
I later updated to the Logitech MX Master. It is a nice looking keyboard with one key feature, it allows for up to three computers to connect via bluetooth or unifying usb key. It's not bad looking either.
Mouse
I'll acknowledge the mouse is one area that I haven't figured out quite yet. I love the Apple Magic Mouse II. Unfortunately, like the Apple Magic
Keyboard it doesn't simply connect to multiple computers, thus I have a black one and white one for my two Apple computers. I also have a Logitech mouse for my Ubuntu/Windows computer, however, there isn't a ton of focus there, I'm not 100% sure what the model is.
Power Supply
My power supply is probably the most ridiculous luxury on my desk and I absolutely love it. It is a Shinola Power Supply 5 Port + Dual USB power supply. The plug, which was created in partnership with GE and
manufactured by Byrne Electric is beautiful and sturdy. It consists of 5 regular grounded electrical outlets and two USB ports. The plug comes in multiple colors, I originally had black, however, I felt like it was invisible on my desk which I didn't like given that the plug is ridiculously priced at $185. However, there are very few manufacturers that I'm aware of that make mass produces a power outlet of this high quality.
Head Phones
I use several models of headphones for various different purposes. As I travel quite a bit, I use headphones quite a bit for travel as well. In
particular, I use Apple Airpod Pro's for everyday life, video conferencing, and phone calls. In addition, I also use Bose 700 noise cancelling headphones primarily for airplanes, but also for a bit better sound quality while watching movies on my computer (when my significant other is asleep).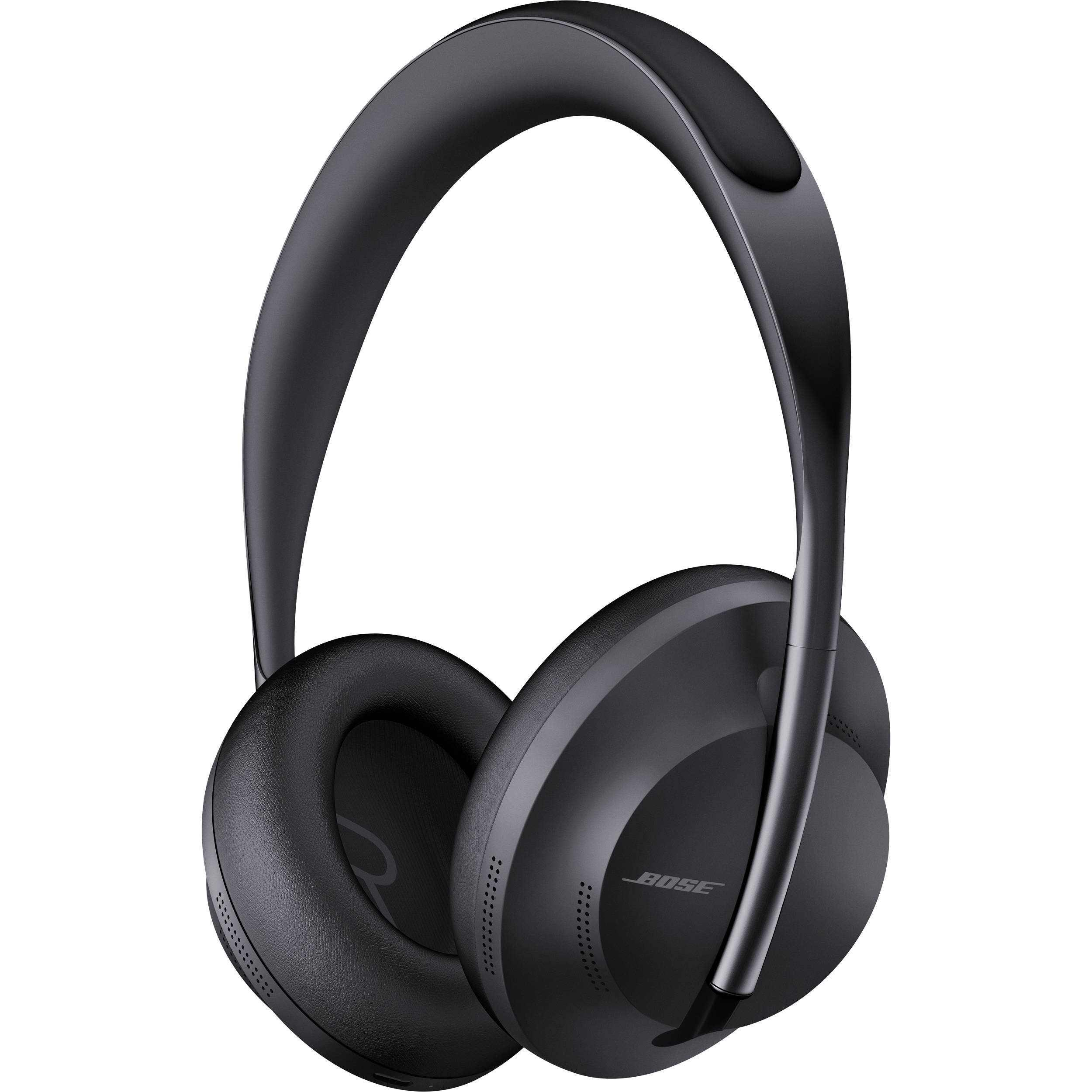 External Hard Drive
Hardly a necessity (as if anything on this desk was) I usually keep an external hard drive handy just in case I want to back things up offline. For that I use the Lacie Porsche 4TB USB-C again this is a little bit dated but it is a high capacity, quick external drive that functions over USB-C, there isn't much more I'd ask for. You could certainly opt for the Lacie Rugged drives, but they are a bit more expensive. Also, be aware, not everyone is a fan of this drive, in fact I've read seen some discussions around why this is Lacie's worst drive. But like I said, it works. Of course, it isn't my only drive.
The Fixtures
I use two Macbook Pro's with my setup, thus I need something that can hold both of them. Previously, I had separate stands for each. Recently however, I purchased an Omotion Double Desk stand with an adjustable dock for two laptops and I love it. Finally, I use a Zodoka Pencil holder to hold cables and small plugs. I like the design, what can I say?
The Computers
Last but not least is the computers. For that I use two Apple Macbook Pro's and one home built machine (which I need to hang on the wall). But these are a totally different story!